What's Going on with Deneb?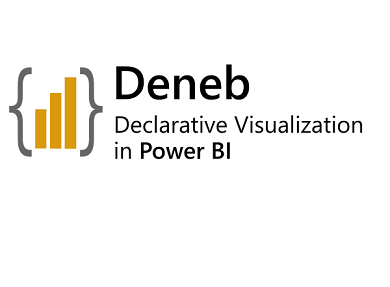 18 months(-ish) ago, I started out with an idea of an idea…
I've recently had to brush up on my #reactjs skills for a project and have been curious about the possibility of creating a #powerbi custom visual with the ability to live-edit a @vega_vis spec. This is the result of a very quick spike, but... I might see where I can go with it pic.twitter.com/RtwkPq6VxC

— Daniel Marsh-Patrick (@the_d_mp) March 6, 2020
For those who don't know, the Vega and Vega-Lite languages are a high-level "visualisation grammar" for building web-based visuals without a need to deep-dive into learning web development. Both languages are from the work at the UW Interactive Data Lab, and it's many alumni and contributors who continue to evolve it.
After several prototyping attempts (and dead-ends!), I finally felt that things were okay enough to make the Deneb custom visual available for public preview in April this year.
---
Following that announcement I've been quiet on this website, but have been releasing updates roughly every month, including the following additional features:
Modern tooltips
Cross-filtering
Context menu
Template generation and import
Zoom-level for "detail-work" in visuals with a smaller footprint
Pattern fills
Power BI format string support
This just about brings us to the present day and gets us all up to speed. A lot of what I initially envisaged has been realised, and I'm going to continue adding more features and functionality over time.
If you're looking to learn, it's still early days but creators such as Kerry Kolosko and José R. Escalante are producing amazing content and helping the community to start learning the languages inside Power BI.
Diving deeper, you can start with Vega and Vega-Lite documentation, as well as the Deneb website - deneb-viz.github.io to learn about the Power BI-specific parts.
---
Oh… I almost forgot!
I'm so, so happy to announce that Deneb 1.0.0 is now available in AppSource! 🎉🎉🎉🎉 You'll now be able to find it in Power BI Desktop when you add a visual.
And it's getting certified!
All the tests have passed and this status should take effect within the next 2 weeks (so a little bit of a longer wait for anyone who needs the badge before they can load the visual into their reports).
So… if you've been holding off getting started, it's now a great time to start experimenting. I'm really looking forward to seeing what else we can do with the visual canvas in Power BI now 🙂
All the best,
DM-P